Google Play Store tosses third party Reddit app for sexual content
5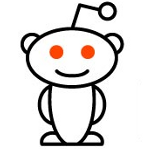 Google Play Store has removed the app
Reddit is fun
for having
explicit sexual content
. The app brings the user stories from the Reddit web site where users post stories for others to respond to. The language is uncensored with plenty of four letter words flying around. That is why app creator Andrew Shu was surprised about Google's action.
"

I'm not sure how to go about appealing this

," said the developer. "

After all it's true that Reddit content includes NSFW (not safe for work) content. Not sure exactly why my app was singled out and the other reddit apps weren't, though

." Both the free and paid app were given the boot by Google.

Apple in the past who has removed apps that seemed a little too risque.

The latest word on the whole affair is that
Reto Meier from the Android Developer Relations team has contacted Shu and will guide him through the appeal process. This will probably not be the last word on this matter.
source:
VentureBeat
via SlashGear