Google Play Store is becoming more consumer friendly
20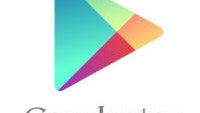 Soon, the Google Play Store will do more than just notify you that an app you're installing offers in-app purchases. Starting on September 30th, Google will list the price range of subscriptions and in-app purchases. This will give users a better idea of the true cost of an app. It also might help those scared off by in-app purchases feel more comfortable with the idea of buying a freemium app.
Another change coming on September 30th requires developers to post a physical address that users can see. If a developer doesn't have an office, he or she will have to post a home address. If the developer changes his or her address, the new location will have to be posted. To get around this requirement, there is a solution. If the developer makes an app free and doesn't offer in-app purchases, he won't be required to give away his location. Google claims that it needs to post the developer's address to "
comply with consumer protection laws
." If a developer is required to post his address and fails to do so, Google has the right to remove the developer's apps from the Google Play Store.
Google has been working hard on making the Google Play Store more customer friendly. Earlier this month,
the window for receiving a refund on a purchased app was increased to 2 hours
from the previous window of only 15 minutes.

Google is making the Play Store more consumer friendly
source:
AndroidAuthority