Google Play Music now offers scan and match in US store, free for first 20k songs
13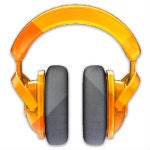 We saw Google Play Music begin to offer
scan and match in Europe
when it launched there last month, and now the feature is finally making its way state-side. So, US Google Play Music users will now be getting the scan and match feature, but best of all is always the Google pricing: free for the first 20,000 songs.
Word has come that Google has secured the necessary deals with record companies in order to analyze your music library and match it against the company's own digital catalog. Starting today, new uploads to Google Play Music will happen instantaneously because of the new scan and match feature. Google is also planning to roll out scan and match to existing customers over the next few weeks and automatically replace the songs in your library.
The only trouble is that early reports say that the quality of Google's library of tracks can vary, which means that you may not get the best version of the music that you want. Of course, if Google can't match the song you've got, it will still upload manually.
Scan and match is something we've seen before from both Apple and Amazon, but the killer feature of Google's offering is (as usual) the price.
Amazon charges $24.99
per year once you go over 250 tracks, and that cost will hold you up until 250,000 tracks.
Apple also charges $24.99
per year, but that only gets you storage for 25,000 tracks. Meanwhile, Google won't charge you anything at all for the first 20,000 tracks in your library, but Google doesn't yet have an option to purchase more storage beyond that number.