Some Google Pixel phones can randomly freeze and become unresponsive for minutes
64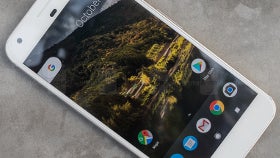 Tens of Google Pixel users (both
Pixel
and
Pixel XL
) are reporting that their phones randomly experience software freezes that render them unusable from anywhere between a few seconds (in the best case) to several minutes.
There's a long discussion about this issue over at the official Pixel User Community forum - see the source link at the end of this article. The discussion started in early November, when one frustrated Pixel user said the following:
"My phone keeps freezing and I can't get it to do anything when it does. No response from any buttons for at least a minute and it will just start working randomly."
Some Pixel owners found out that the freezing problem was caused by a third party app (Live360 Family Locator). While uninstalling the app solved the issue, other users are experiencing the same random freezes without having this particular app on their device. Thus, the real cause of the problem has yet to be found. Users are reporting that cleaning the cache, or factory resetting the phone does not help.
Unfortunately, this may not be a software issue (which could be solved with an update from Google), but a hardware-related thing. Here's what a Pixel owner participating in the Community discussion said after contacting Google:

This is just one of the few other problems that are bugging the Google Pixel and Pixel XL (including an
audio-related issue
, and a
double-tap to wake bug
). However, we have to mention that most Pixel and Pixel XL users are happy with their phones, so these are still limited issues.
Have you noticed any random freezes on your Pixel?