Google Pixel Fold supposedly appears in blurry pictures shared on Reddit
8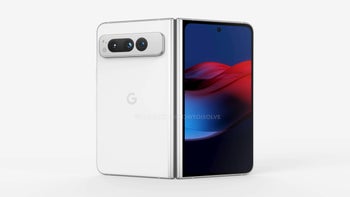 It is by now common knowledge that
Google
has a penchant for losing track of unreleased hardware units. Many of the company's devices have been spotted in different places well ahead of their actual launch. Now, history repeats itself with the
Google Pixel Fold
.
The latter is the company's debut on the foldable market and should ostensibly launch sometime this year. Unsurprisingly, however, one person claims they have already not only seen a rogue Pixel Fold, but have also managed to capture it on camera.
Reddit user
onetaketeo
posted a couple of photos taken in the New York City subway that ostensibly showcase the Pixel Fold in all its glory. The shots were subsequently covered by 9to5Google in
a dedicated article
.


Granted, the pics are very blurry, but one of the images seems to be clear enough to see a degree of similarity between the mysterious foldable and the renders of the Google Pixel Fold that were leaked a couple of months ago.


The Reedit user also claims that they were able to see the foldable's camera bump, which is a signature design element of the Pixel lineup. This was also the reason why they came to believe the device in question is the unreleased Pixel Fold.
As bad as Google is at keeping a secret, this leak should be taken with a bucket of salt. The device in the pictures could well be the Pixel Fold, but there are many non-Samsung foldables that look similar to the one captured by the Reddit user.
Nevertheless, just today Google announced the date for its annual developer conference. Google I/O 2023 will take place on May 10th and could potentially serve as the venue for the official unveiling of the Google Pixel Fold. At the very least, we can expect an update or some sort of teaser.