Google's Pixel 4 doesn't ship with earphones or a 3.5mm adapter
18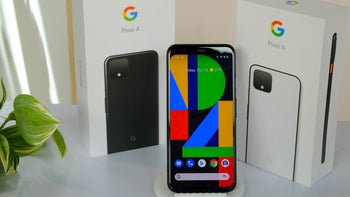 Google mocked the iPhone's lack of headphone jack when it introduced the first-generation Pixel yet just one year later it ditched the port. Now, two years after that happened, the internet giant is ditching two important accessories that made this change acceptable.
Starting with the Pixel 4, Google's smartphones no longer ship with 3.5mm to USB-C adapters in the box meaning your old wired earphones are useless unless you purchase an adapter separately. To make matters worse, Google has also ditched its Pixel USB-C earbuds which is pretty disappointing considering even Apple includes a pair of earphones inside its iPhone boxes.

Alongside these cuts, Google has also removed the offer of free, unlimited high-resolution photo and video backups for three years through Google Photos. Now, Pixel owners will need to use the standard 'high quality' service that's available on all smartphones regardless of brand or pay $2 every month to receive 100GB of Google One storage – a three-month trial of the latter is offered.

In the US, Google's Pixel 4 lineup starts at $799 and increases to $999 for the Pixel 4 XL model with 128GB of internal storage. Also part of the package is an impressive dual-camera setup on the rear, a 90Hz refresh Smooth Display, and a unique radar chip which enables a range of air gestures called Motion Sense.
Recommended Stories