Alleged Google Pixel 4 photos show big top bezel but almost no chin
35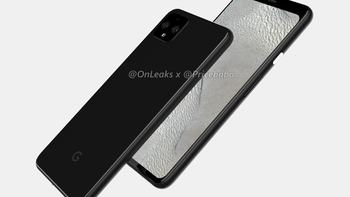 The Google Pixel 4 has already been
caught in the wild
a couple of times but neither of these leaks provided any sort of glimpse at the front panel. Today, this changes, as the next-gen flagship has allegedly been spotted once again.
The Pixel 4's chin is barely noticeable
Observed by UK-based blog
This Teen Tech
, the upcoming smartphone was being used on an airplane by what is presumed to be one of Google's employees. The person in question appears to have been viewing some sort of video when the pictures were taken, something that has helped highlight the Pixel 4's bezel situation.
The upper implementation, which is also known as the forehead, is just as thick as Google confirmed. That's because it houses an all-new 3D facial recognition system, the
Project Soli
radar chip, a small speaker grill, and a single front-facing camera. The side bezels, on the other hand, are as thin as you'd expect from a 2019 flagship. But the real surprise comes with the chin.
Previous CAD-based renders of both
the Pixel 4
and
Pixel 4 XL
suggested Google's next flagship would sport a slightly thicker bottom bezel. However, today's photos imply that this isn't the case and Google may have instead taken a page out of Apple's book by opting for symmetrical side and bottom bezels, although it's worth pointing out that, due to the angle of the images, this could be exaggerated by the lighting. Either way, there's no denying it'll represent a rather drastic improvement over the thick bottom bezel present on the Pixel 3.
Could Google's 'Panda' finish be making a return?

According to the person who saw it, the Pixel 4 unit in question boasted a volume rocker on the right side which sat below an orange-colored power key. The back housed Google's all-new square-shaped camera setup which was covered in black glass, despite the back panel itself being white. It's unclear at this stage if the phone was wearing some sort of skin designed to conceal its identity but it's possible Google is preparing an updated version of the Pixel 2 XL's 'Panda' finish wherein the back of the phone is now white and the front and sides are black.


Circling back to the rear camera setup, rumors suggest there will be a total of three sensors including an updated primary camera and a new telephoto alternative. Further details about these weren't provided today but the person who saw the phone claims to have seen a totally redesigned camera app. Speaking of which, this should support a new DSLR-like zoom feature.


On a totally separate note, the Google Pixel 4's Face Unlock system is reportedly just as quick as the Huawei Mate 20 Pro's when being used horizontally.
Google Pixel 4 & Pixel 4 XL announcement, release date, price

The Pixel 4 and Pixel 4 XL are expected to go official at Google's annual hardware event in October. The company hasn't yet confirmed a date but it'll likely take place on either October 8 or October 9. Pre-orders for the new smartphones should kick off immediately after the event and be followed up by a release on Friday, October 18.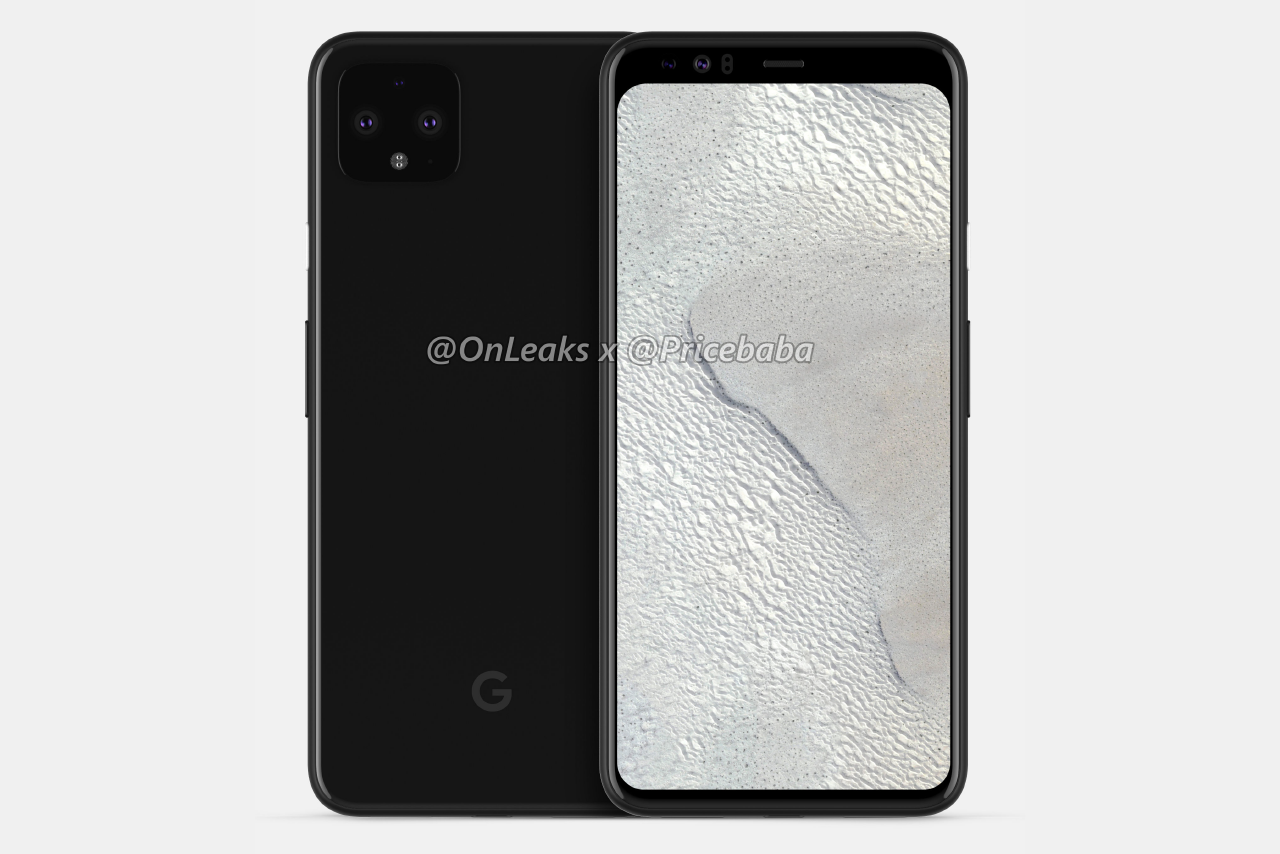 Google Pixel 4 XL CAD-based render
Pricing information is yet to be confirmed but Google is unlikely to increase its retail price points this year because of poor Pixel 3 and Pixel 3 XL sales. The latter retailed at $799 and $899 respectively at launch but are now discounted to $499 and $599 until the end of September, thus suggesting the Pixel 4 series will either cost the same as the Pixel 3 series or slightly less.