Google indirectly confirms the Pixel 4 and 4 XL won't be released before October 18
11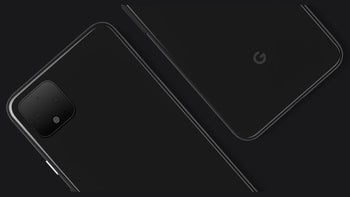 Earlier this year, on May 7, when Google announced the mid-range
Pixel 3a
and
Pixel 3a XL
, both phones were released on that very same day. If you were hoping that this would also happen with the upcoming high-end
Pixel 4
and
Pixel 4 XL
, we have some not-so-good news. While the Pixel 4 series will be officially unveiled
on October 15
, it's definitely not going to be launched on that date.
Google itself is indirectly telling us that we must not expect to see any Pixel 4 phone on sale on October 15, and not in the following days, either. You see, the company has confirmed - via the official
Android Twitter account
- that the first device to ship with Android 10 will be the recently announced
OnePlus 7T
. Since the Pixel 4 series also runs Android 10 and the
OnePlus 7T
will only be released on October 18, it's clear that Google doesn't plan to launch its new smartphones before that date.
Of course, Google could start taking pre-orders for the Pixel 4 and
Pixel 4 XL
on October 15, allowing enthusiasts to make sure they're among the first to receive the handsets. And although a release before October 18 is out of the question, it's likely that the new Pixel phones will begin shipping shortly after that.
The pattern in Google's launch of high-end Pixel phones
Google's very first Pixel phones (simply called Pixel and Pixel XL) were announced on October 4, 2016, and released on October 20. The Pixel 2 and
Pixel 2 XL
were announced on October 4, 2017, and released on October 19. And last year, in 2017, the Pixel 3 and 3 XL were announced on October 9 and released on October 18. In other words, the launch of the Pixel 3a line on the day of its announcement represented an exception - one that is further confirmed by what we now know about the Pixel 4 series, which will follow the release pattern established by its high-end predecessors.
Google Pixel 4 series features and design
Thus far, Google has shared plenty of details about the Pixel 4 and 4 XL, including partial images of them. We've also seen the handsets in a multitude of leaked photos and videos, so there may not be too many surprises left for Google to unveil come October 15.
Unlike the Pixel 3 and
Pixel 3 XL
, which differ in both design and size (the large model has a notch while the small one doesn't), the Pixel 4 and 4 XL only differ in size. There's no notch on any of the two new Pixel phones, so both have rather classic displays. The Pixel 4 is expected to sport a 5.7-inch screen with 1080 x 2280 pixels, while the Pixel 4 XL should have a 6.2-inch, 1440 x 3040 pixels screen.
So the Pixel 4 and 4 XL don't have notches, but they're not all-screen phones, either. Their top bezels are noticeably thick, but Google justifies this with the fact that they host a lot of sensors, as seen in the official image below. One of these sensors, called Soli, is actually a mini radar that accurately detects motion and allows users to command the phone by performing various touchless gestures, as
explained here
. The entire range of technologies and capabilities related to Soli is gathered under a single name:
Motion Sense
.
Both upcoming Pixel phones are allegedly powered by Qualcomm's Snapdragon 855 processor, offering 6 GB of RAM and at least 128 GB of storage space. Other common features should include water resistance, 3D face unlock, and dual rear cameras.
Google Pixel 4 series prices and color versions
When the Pixel 4 and Pixel 4 XL hit shelves - possibly before October's end - they should be available in three color variants: orange (apparently called "Oh So Orange"), black, and white. The existence of the first two colors has been directly
confirmed by Google
.
We expect the Google Pixel 4 and 4 XL to cost about as much as last year's Pixel 3 and 3 XL, so prices might start at $799 and $899, respectively. Sure enough, Google could surprise us with some price changes, but, if this happens, it's very likely that the changes won't be too significant. Then again, even a $50 price decrease would be met with joy by Pixel fans, while a similar price increase would probably be frowned upon.