Pink Google Pixel 3 color to be known as "Sand;" mint green variant unlikely
14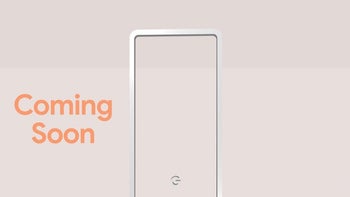 Pink Google Pixel 3 teaser
Even though the
Pixel 3 series
has more or less leaked out entirely, the range of colors that these devices will be offered in still remains largely unconfirmed. Thankfully, one tipster has shed some light on the matter today.
As indicated by multiple renders and live images, both the Pixel 3 and Pixel 3 XL will be available to purchase in black and white. In addition to this, a third option that is known simply as "Sand" will be launched too. At this point in time, it's unclear which exact color tone this will relate to, but it could be the pink variant that was
hinted at
some time ago.
Aside from these offerings, a previous teaser did suggest that Google would offer a
mint green edition
. However, according to the tipster, this variant is highly unlikely at this point. Instead, it seems the teaser was referring to the mint-colored power button present on the white Pixel 3 model.
For those interested in either the Pixel 3 or Pixel 3 XL, the smartphones are set to be announced in just over a weeks' time
on October 9
. Pre-orders will then presumably begin that same day, followed by a release just over a week later.