Google Pixel 3 XL and Pixel Stand Unboxing and First Look!
11
Google's announced the new Pixel 3 and Pixel 3 XL, and consumers and reviewers alike can't wait to get their hands on one. With new features and promising improvements in both the Pixel's lauded camera and its streamlined interface, all courtesy of Google's AI advancements, the Pixel 3 and 3 XL need to get unboxed, and they need to get unboxed RIGHT NOW.
Without further ado, here's our unboxing of the Pixel 3 XL!
In the box:

Pixel 3 and Pixel 3 XL
USB-C Pixel Earbuds
USB-C to USB-A Quick Switch Adapter
USB-C Charging Cable and Wall Adapter
USB-C to 3.5mm Headphone Adapter
SIM Tool
Warranty and Quick Start Booklets
In our little grab bag from Google, we received a Pixel 3 XL, a woven fabric Pixel case, and the newly introduced Pixel Stand.
The Unboxing: Get out of the box!

The box is typical fare for Google, plain white with a photo of the Pixel on top. Pulling away the top portion of the box, the Pixel 3 XL lies wrapped in plastic which wraps around the device turning into the screen protector – a nice touch to unwrap quickly, but not so much if you're the type that keeps the plastic on the screen until you get a real screen protector.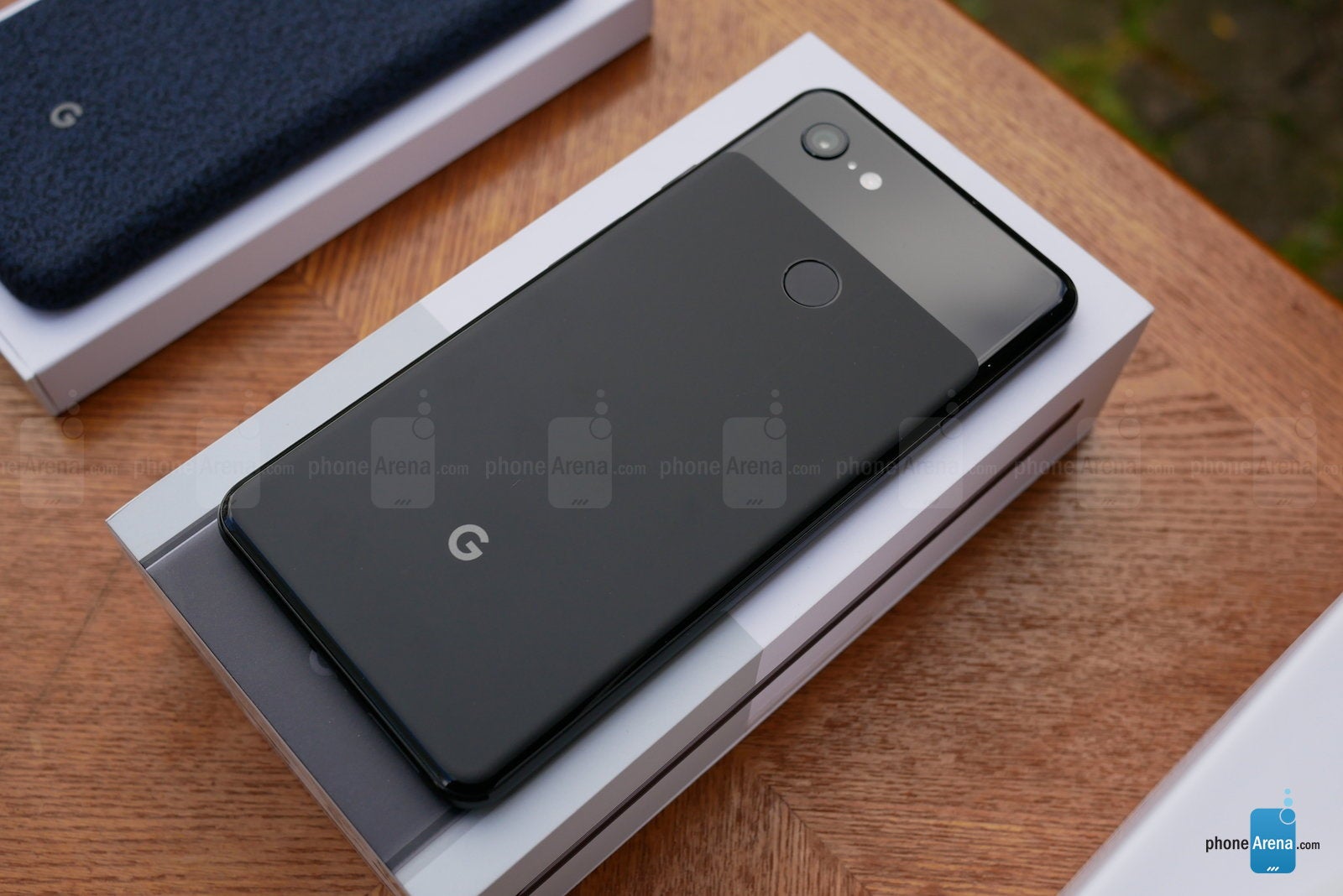 Freed from its acrylic bonds, we get our first good look at the notch, but can't help but turn it around quickly to appreciate the matte and gloss-finished, single-piece, glass back. It's reminiscent of a frosted glass feel, but perhaps smoother. Either way, it's a premium feel, which we quite like.
The Unlocking: Let's get a good luck at that notch...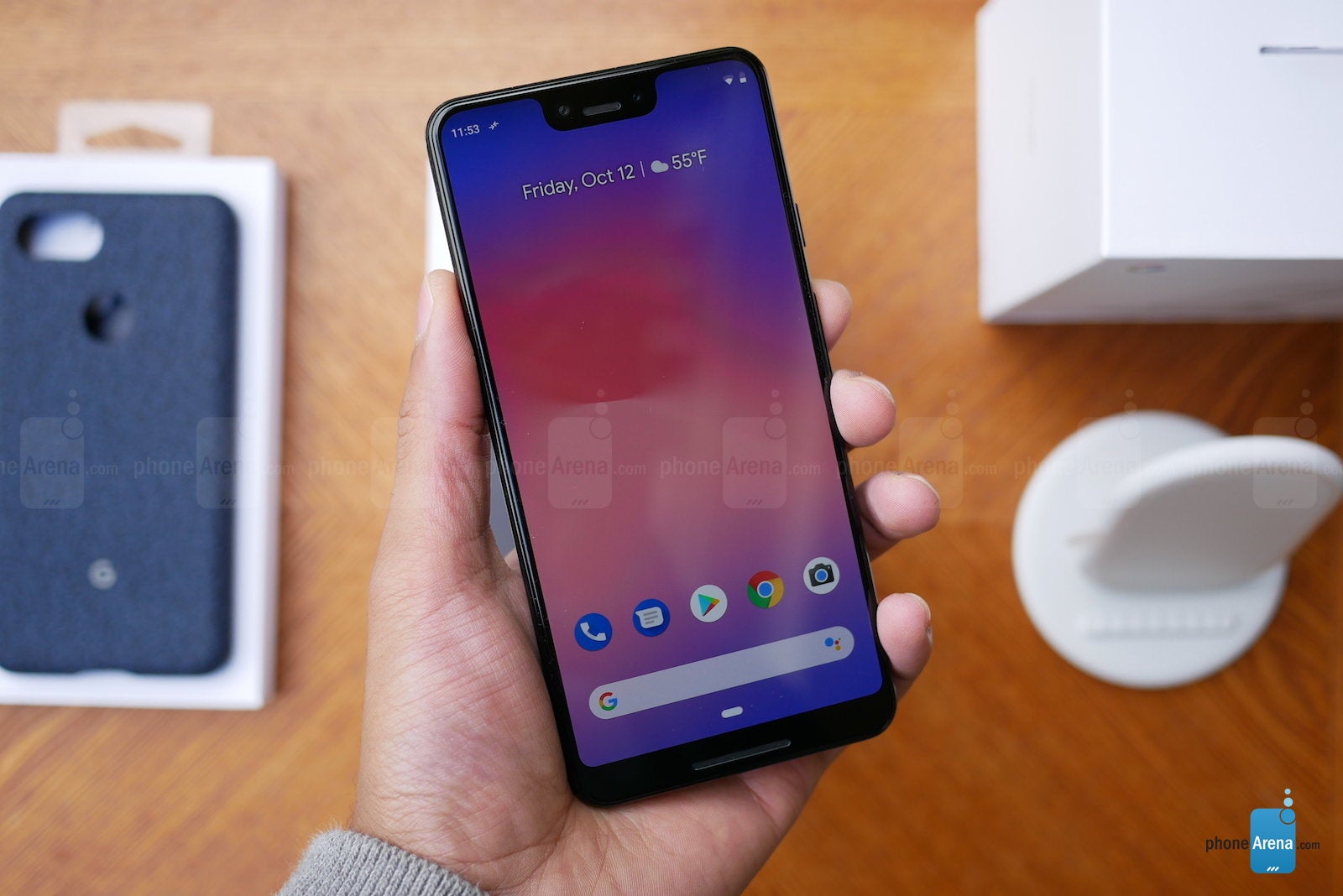 Now within the UI, we're getting to know the notch much better. Yes, it's big, but so is the screen, and there's a whole lot of that to look at. Setup is quick and easy, and as we expect from this vanilla Android experience, so is our first navigation within the UI. There's a lot to unpack here, once you dive in, but we'll save that for our forthcoming review.
The Hardware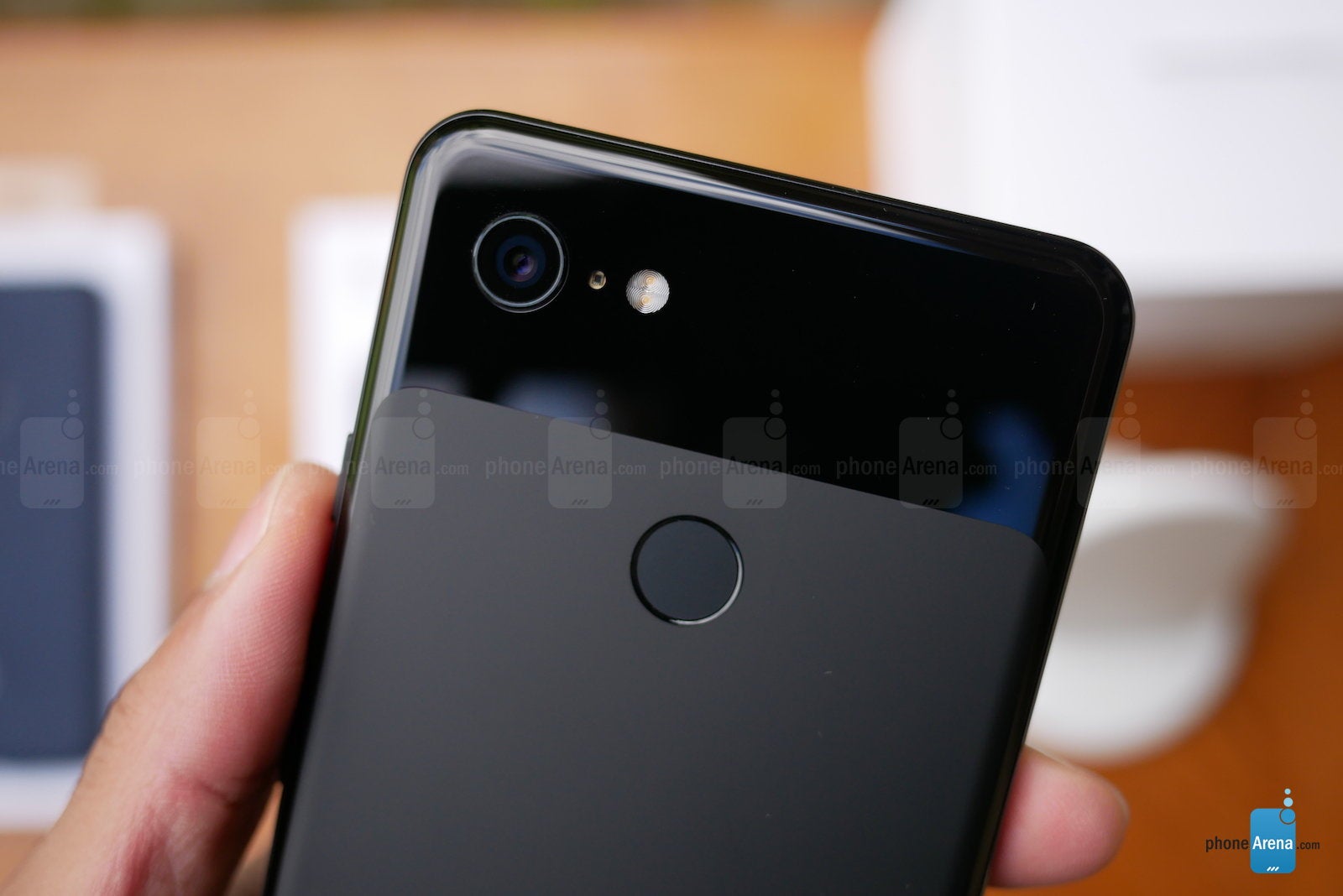 Built with Qualcomm's Snapdragon 845 and 4 GB RAM, the Pixel 3 XL has a lot of company with such high-end Android specs, but alas, what we expect to separate the Pixels is their software. Nevertheless, we're not thrilled with a 64 GB starting storage capacity nor the lack of MicroSD card expansion. Dual 8MP sensors up front fill the plunging notch – one wide-angle, the other regular – while in back lies a 12.2 MP sensor.
The Pixel Stand, sold separately for $79, brings some Google Home Hub functionalities to the Pixel 3 XL, including smart device control, always-listening Google Assistant, and a Pixel-specific sunrise alarm feature, which mimics the sunrise via orange light on your Pixel's screen to gently waken you.
The Expectations
Selling for $899 for the 64 gig version and $999 for the 128 GB model for the Pixel 3 XL is one of an increasing number of phones to cross the $1000 threshold, while the regular Pixel 3 goes for $799 with 64 GB storage and $899 for 128 GB.
We can't wait to test out tantalizing and fun features like call screening, which helps you weed out telemarketers, and Top Shot which aims to get you the best photo, every time. These aren't exactly new ideas, but Google's implementations look promising, and if they're the stars of Google's keynote, then we're pretty intrigued.
Stay tuned for our full review of the Pixel 3 and Pixel 3 XL!