Google Pixel 2 camera features: a new take on Live Photos, automatic face retouching
7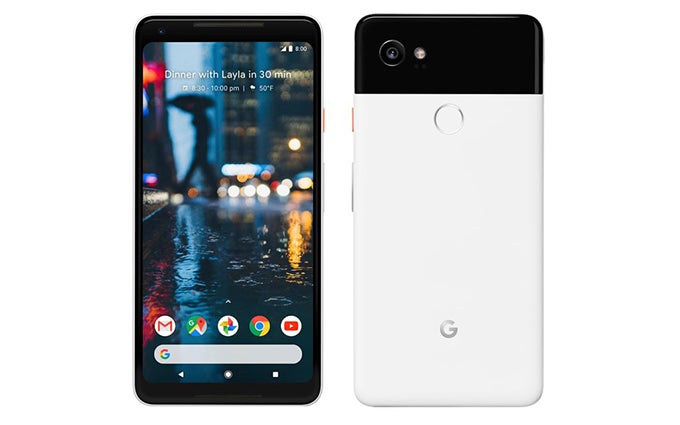 A day ahead of their official unveiling, the
Google Pixel 2
and
Pixel 2 XL
aren't as much of a secret anymore —we've heard the specs, we've seen the renders, and all that jazz. But being primarily a software company, Google will most likely have a couple of tricks up its sleeve we haven't seen yet.
But they most probably won't apply to the camera, however: a new rumor from the folks at
xda-developers
shows us a couple of new features that will be coming to the new Pixels — and they aren't exactly mindblowing.
First up is the so-called "face retouching." In essence, it will be an algorithm designed to remove imperfections from selfies — bye bye, nasty pimples! It will work in real time while you're taking photos, which will be great for people who'd prefer not to have to manually touch up their photos.
The second one, called "motion photo," will take a short video before
and
after taking a photo. Users will then be able to share the video alongside the photo, should they choose to do so. However, it isn't immediately clear whether you'll be able to choose a single frame as the "main" image or not, but we imagine it's a possibility.
What's curious here is that neither of those features is something new: the former sounds like the beautification filter you'll find on almost any Android device, while the latter sounds fairly similar to Apple's Live Photos or Samsung's Motion Photos.
But instead of a variety of bells and whistles, the original Pixel duo was known primarily for its high-quality images, which it owes in large part to
Google's in-house HDR+ algorithm
. So while the gimmicky bonus features are fairly unexciting (even though they're nice to have), Google could still hit it out of the park if it has improved upon last year's camera quality.