Google Photos introduces "Undo edits" for non-destructive editing
6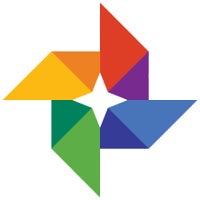 Google Photos has received a couple of updates in the past few days, fine-tuning some of the app's features. Firstly, Photos will now recognize when you've taken a trip or attended an event and will try to automatically create an album with your best shots. Afterwards, the album will be available for customization and captioning. Sound familiar? Well, it does to us – Google Photos has been doing this before the update, but the resulting albums were called "Stories". Apparently, Stories and Albums are going to be combined in some way in the near future, but we've no idea on how exactly as of yet.
Secondly, editing images within Google Photos will not destroy your original, and you will be able to undo any filters and revert back to the original photo whenever you want. Before, Google would actually create a copy of your original image, so it wouldn't be lost, but this easily attributes to the build up of unwanted bulk in your albums. Starting today, you will no longer have multiple copies of a single picture for every edit you decide to make, yet you will still be able to go back to the original if something goes awry while editing. This feature has also been available on iOS' Photos app for quite a while now.
Other small updates include a selection of new filters and a slight facelift to the Stories tab (now named Albums). As per the official Google+ profile of Photos, we should also be able to scroll through pictures while in Edit mode, but we were unable to do this in our testing.
The newest version is 1.17.0.118258643. If the update is still not popping up for you on the Play Store, you can grab it from APKMirror (link below).
Google Photos on APKMirror