Google confident that foldable smartphones will become a thing, updates Photos app
9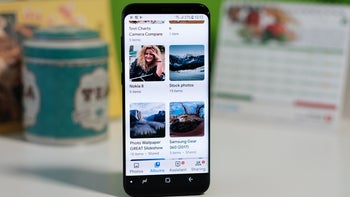 Despite the fact that Samsung's Galaxy Fold
had a rough start
, foldable smartphones are here to stay and Google doesn't want to miss the chance of having all its apps fully compatible with these devices.
Google Photos is one of the first apps developed by the search giant that's getting support for foldable smartphones. It's a welcome addition considering the fact that the world's first foldable smartphone, Samsung's Galaxy Fold is expected to
make its debut on the market
on April 26.
The improvements for those owning a foldable smartphone include screen continuity and multi-resume,
9to5google
points out. So, starting next week, 200,000 Samsung Galaxy Fold users will benefits from the improvements introduced today by Google.
But that's not the only change added in the latest
Google Photos
update. The iOS version of the app has been updated with an indicator that will allow users to see at first glance which of their videos and photos have not yet been backed up. The new gallery view will help users proactively choose items to backup, so it's definitely a nice improvement to have.
We've launched a new gallery view to help you see which of your photos and videos have not yet been backed up and proactively choose items to backup. Additionally we've introduced several improvements to make Google Photos compatible with foldable devices.
Although the changelog above has already been published in the Google Play Store, the update that brings all the new features and improvements isn't live yet, but at least we know what's coming.