Google Offers expands to more cities, adds more offer partners
2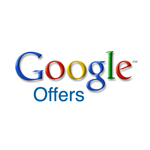 Google Offers is expanding; denizens of Austin, Houston, Philadelphia, and Miami will now have access to daily deals in their neck of the woods. Google is also adding more partners, in an attempt to broaden their offerings. In an attempt to pick up the pace at which offer partners are added, Google has inked deals with other independent specialty offers websites, including 8Moms, DailyDeals, Half Off Depot, and Morgan's Deals.
Will this allow Google Offers to better compete with the Groupons and Living Socials of the world? We're not sure, but if you're into the discount shopping scene then more companies competing to get you the best deal can only be a good thing.
One area where Google would do well to compete more effectively is in its mobile app offerings;
Groupon
and Living Social offer apps for all of the major mobile platforms, but so far
Google Offers is Android-only
, although they indicated that an iPhone version would surface sooner or later (they said this last November, so apparently the correct answer is "later").
What do you guys think? Can Google ramp up Offers fast enough to compete, or will the window of opportunity close before they can get an app out for everyone and add a critical mass of cities?
source:
Google Commerce
via
Slash Gear
;
Play Store Link