Google Now may expand to include in-app voice controls
9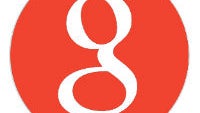 While this rumor has just now popped up backed by some interesting mockups from
Android Police
, the functionality is actually something that seems less like a rumor and more like something that is inevitable, but hasn't been officially announced yet. The idea is about the expansion of Google Now voice controls, not just being able to invoke voice command from more places in Android, but to add more controls in apps.
AP
has a whole write up about why they believe this feature is on the way, but we actually didn't finish reading the article because the evidence is pretty blatant: Google showed us this exact functionality in the demo videos for
Android Wear
. In those videos, Google showed that developers would be given the ability to add voice command functionality for the Android Wear extensions of apps. This would mean that when you get a Facebook Messenger notification, you could simply say "reply..." to send a message back. Google implied that there would be ways to add various different voice commands for your apps. Since all of the actual work for this functionality is executed by your smartphone and not by the Android Wear device itself, it seems reasonable to assume that this functionality would exist in apps on your phone as well. The idea is something that we have seen as part of the Ubuntu Touch platform, where you can use voice commands for basic functionality in an app, be it photo editing, messaging, navigation, etc.
The piece of the rumor from
AP
that goes beyond the obvious is also something that seems quite difficult to believe. The rumor posits that the home button would be replaced with a Google button, which would function as a trigger for search and voice commands from everywhere. While it would be cool to have a dedicated search button back, it causes a bit problem with the simple action of getting back to your home screen. Apparently, to do this simple task, you'd have to use the multitasking button then swipe to the right, which is an absolutely terrible idea. Of course, this apart is supposedly all in testing, so it could very well change, and we would hope at least this last bit does change before becoming final.