Google Now doesn't cause battery life problems on iOS, says Google
6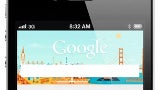 Many of us were delighted when Google released the Google Now feature as an update for its Search applications on iOS, but soon after that, many of us started experiencing some strange battery life issues while using the application. With Google Now, the Google Search app has Location Services on the iOS device activated all the time, which seems to be the main reason for the problem. However, Google itself has now made an official statement with regards to the issue, and guess what - the search giant believes that... there's no such problem.
To be more precise, Google has said that during the month or so of testing Google Now for iOS, it hasn't encountered any signs of reduced battery life. Right now, the company claims that those user reports are "incorrect," but asks everyone who has experienced any issues with the app to submit their feedback. According to Google, the Now feature uses Location Services in a very specific and not as power-demanding way as some typical location apps do. For example, the app mainly relies on data from Wi-Fi hotspots and triangulation rather than the GPS itself, which significantly reduces the energy consumption. However, users report that turning off the Now feature in the Google Search app actually fixes the battery issue, which kind of proves that there's some kind of problem with the app.
Anyways, we'll see if Google decides to do something about it, and will report at once! Meanwhile, if you're yet to check the new feature out, be sure to take a look at our
Google Now for iOS hands-on
!
via:
Electronista