Google Now could soon help you find where you parked
23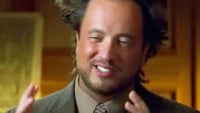 We've seen a lot of features recently that are in the code for Google Now, but haven't yet made it out to users. There have been options to
automatically add events
to your calendar based on what you mention in other Google products, and reminders for
paying your bills
. Now, there is code that could be pointing to a feature that would help you find your car.
There are only a couple lines of code, but the strings are named "car_location", and they read "Where you parked". It can usually be tough to assume intent with code snippets, but those seem pretty easy to read. Google Now is already using your location to serve up reminders, travel information, and more; so, it's not too big of a leap to assume that Google would want to help remind you where you parked.
As usual with rumors like this, we can't verify exactly that this will be coming, but it makes sense. Also, we can't say exactly when the feature might hit, but assuming the code hounds at
Android Police
have found all there is right now, it may be a bit off, because it seems like it needs a bit more work.