Google Calendar may soon add events you mention in a chat
7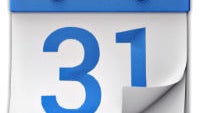 If you already have issues about how much Google knows about you, and you find it "creepy" when Google uses that data to offer you better services, it might be best to skip this news post, because you are certainly not the target market here. It seems that Google may be planning to use its new unified privacy policy to make your Google Calendar smarter.
According to the code hounds at
Android Police,
Google Search 3.3 has code in it that mention a new "inferred event". This means that if you mention an event in an Gmail message, Hangout chat, or maybe even a Google+ post, Google Now would then ask you if you want to add that event to your Google Calendar.
This could certainly be a very helpful tool for those out there who are somewhat forgetful about plans that have been made. The benefit to Google (because nothing comes for free) is that Google might learn more about where you will be (and send promotional offers) and who you will be with, which is good relationship data that is more Facebook's domain.
As usual with code reading, there is no guarantee that this feature will make it out to everyone, but it seems like a solid idea, so we would expect it to eventually be a reality.