Google Now may soon remind you to pay your bills
7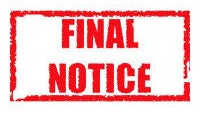 Google Now is an incredibly useful piece of software. It started out being able to bring you weather reports, sports scores, commute info, meeting reminders, and more. Over time, it has added a bunch of new features, and it looks like it may be about to add another nice feature. Google Now may soon remind you to pay your bills.
This feature is being assumed once again from a bit of code that was found by the good guys over at
Android Police
. According to the snippets of code, it looks like Google is getting ready to offer reminders based on when you have bills due, including credit card bills, or utilities. It seems like it will be pulling this data from your Gmail, so it might count on you having the notice email in your inbox. But, it does appear as though it will offer a bit more than just reminders; it could link you directly to the website where you'd pay the bill, and show you your previous month's balance.
This could certainly be a nice feature, but we're a bit more excited to see the last feature that was found in the code:
inferred events
. That seems much more interesting, because it would automatically add events to your Google Calendar if you mention an event in a Hangout chat or email. Either way, Google Now looks like it will keep on getting better and better.