Google Nexus 6 price and release date announced: coming to all major US carriers
22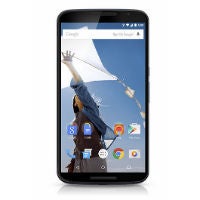 The new Nexus devices are finally official, and now it's time to sort out the details for the new
Nexus 6 phablet
and the
Nexus 9 tablet
. Google has announced the preorder date for the Nexus 9 tablet, and that leaves the release dates for the Nexus 6 on the various carriers. Interestingly, this Nexus phone is coming to all four major US carriers, and it looks like November 12th could be the release date.
There had been rumors that the Nexus was coming back to Verizon, and those have been proven true. There were also rumors that Sprint would not get the Nexus, and those have been proven false. We now have confirmation that the phone will be available for AT&T, Sprint, T-Mobile, and US Cellular; and, it will be available for purchase in Best Buy and through Google Play. Google doesn't have an official preorder date listed, but
The Verge
is reporting preorders will begin October 29th with the release date in November.
TMoNews
is reporting November 12th as the release date for the Nexus 6 on T-Mobile, but again there is no confirmation on that. Both outlets have reputations for getting insider info, so the dates seem believable.
The Verge
is also reporting $649 as the unlocked price for the Nexus 6, meaning the days of the inexpensive Nexus line looks to be done. $649 puts the Nexus 6 on par with the iPhone 6. We don't yet have word for on-contract pricing for various carriers, but given the full retail pricing, it seems reasonable that the
$49 price
we saw from AT&T yesterday is not accurate. We'll be updating you with more as we get it.