Motorola Nexus 6 posted early on AT&T for just $49 on-contract
19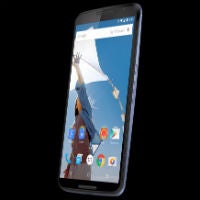 The general consensus at this point is that the new Nexus 6 and Nexus 9 will be announced/released tomorrow, and there is really no reason to think otherwise, especially with this new leak straight from AT&T. It seems that AT&T accidentally posted a link for the Nexus 6 (listed as the Motorola Nexus 6) and quickly pulled it.
The first interesting note on this one is obviously that the device was listed as the Motorola Nexus 6. Throughout the history of Nexus devices, the only one that got the actual manufacturer's name on it rather than Google's branding was the Samsung Galaxy Nexus. There have been rumors that the new tablet would also be called the HTC Nexus 9. If both come out true, it would be interesting that Google is giving up branding to the manufacturers.
The other interesting point is that the listing shows a $49.99 price tag for the device on-contract. Obviously, none of this is official, and can change when the device is officially launched. We fully expect some changes as well, because right now, the link listed for the Nexus 6 is found only on the sidebar for the LG G3, and it doesn't have the correct device thumbnail on it. The link itself just brings you to a listing of Motorola devices on AT&T.
All should be revealed tomorrow, if the rumors are true. So, just a bit more patience and we'll get our answers.