Google Nexus 6 may use 64-bit 8-core Snapdragon 810
36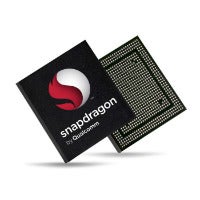 Qualcomm announced the 64-bit version of its Snapdragon 400-series chipset, the
Snapdragon 410
back in December. Today, Qualcomm barely just finished announcing the new
Snapdragon 610, 615
, and
801
processors, but there is already a new report coming from China's
Economic Daily News
saying that the next Google Nexus 6 will be using a 64-bit 8-core Snapdragon 810.
So far the new Qualcomm lineup is set to feature the low-end 64-bit Snapdragon 410, the 64-bit 4-core Snapdragon 610, the 8-core Snapdragon 615, and the Snapdragon 801, which will be essentially the same as the 800 but with higher clock speeds and much faster image processing. Qualcomm has also said the
Snapdragon 805
will be coming in May, just after the 801 which is set for April.
You may notice that nowhere in there is a Snapdragon 810, but the
Economic Daily News
is saying the 810 will come in the second half of the year. Supposedly, the chipset will feature 8-cores running in an ARM big.LITTLE configuration to combine speed and battery efficiency. Of the 8 cores, 4 will be ARM Cortex-A57 CPUs and the other 4 will be Cortex-
A53
CPUs.
All of that will supposedly be in the next Nexus device. Of course, said Nexus device isn't expected until October at the earliest, so there is plenty of time for this prediction to come true. We're not even in the rumor stage where there are too many names floating around for who will manufacture the Nexus 6, so we'll have to just keep an eye on these rumors.