Google Nexus 5X and Nexus 6P support full manual camera controls
19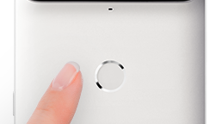 While older Nexus smartphones had rear cameras that couldn't really stand next to what the competition was offering, things are different with the
Nexus 5X
and
Nexus 6P
. Both of Google's new handsets come with similar Sony-made 12.3 MP rear cameras that are really good at taking photos (as well as video).
What some may not like about the cameras on the Nexus 5X and Nexus 6P is that the interface (Google Camera) is a simple one, without many of the advanced controls that other smartphones have. However, in case you were wondering, both new Nexus devices support full manual controls: focus, white balance, ISO, shutter speed, and even RAW support (this doesn't come as a surprise at all, since they're using Google's Camera2 API). What this means is that, although the pre-installed camera app on the 6P and 5X doesn't take advantage of these manual controls, you can always
download a third-party app that can
.
In case you want to know how the new Nexus cameras perform out of the box (thus without manual controls), check out our
Nexus 6P review
, and our
Nexus 5X review
.