Google Nexus 5X and Nexus 6P names seemingly confirmed by these leaked retail boxes
23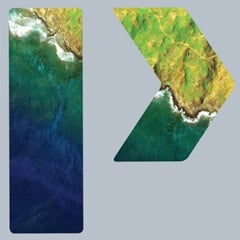 Next week, Google will likely unveil not one, but two new Nexus smartphones manufactured by different companies: LG and Huawei. The new LG-made Nexus is expected to sport a 5.2-inch display, while the one made by Huawei should have a 5.7-inch screen.
Not long ago, we heard that the upcoming LG Nexus could be called
Nexus 5X
, while the Huawei one might be released as the
Nexus 6P
. Well, today we can take a look at two photos that allegedly show the retail boxes of both new devices. Revealed by Android Police (a reliable source), the images seem to confirm the fact that Nexus 5X and Nexus 6P are, indeed, the names of Google's next generation smartphones. The retail boxes also show that both the 5X and 6P will have 32 GB variants - and we expect them to have 64 GB versions, too. In fact, rumors suggest that 128 GB variants will also exist, but that remains to be confirmed.
Although they differ when it comes to size and design, the Nexus 5X and Nexus 6P seem to have plenty of common features, including Android 6.0 Marshmallow out of the box, Quad HD (1440 x 2560 pixels) displays, fingerprint scanners, and 13 MP rear cameras. The processors powering the two handsets should be different, though: an octa-core Snapdragon 810 for the Huawei Nexus 6P, and a six-core Snapdragon 808 for the LG Nexus 5X.
Both new Nexus handsets are probably going to be
officially announced on September 29
. Who's waiting for them?
source:
Android Police