Google Nexus 4 back in stock in Germany, coming later today in U.S. and Canada
16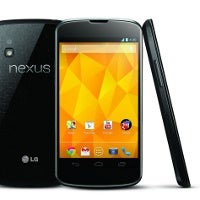 The
Google Nexus 4
is an elusive handset - offered at half the price of its competitors, it is one of the most coveted smartphones out there, but it's not so easy to buy it. The Nexus 4 at its affordable $299 starting price off contract and on
Google Play was available in extremely limited quantities
at launch and has since then gone out of stock more often than it was in stock.
After weeks off the market, today, the Nexus 4 has finally appeared up for sale in Germany and it is believed that it will hit the U.S. and Canadian Google Play stores later on today. Keep that finger on the refresh button.
If you are wondering what's the reason for the extremely limited supply of available Nexus 4 devices, LG France recently revealed that it's simply a matter of
insufficient orders from Google
. The search company allegedly miscalculated demand using data from its Galaxy Nexus sales. It's hard to believe, though, that Google, the data company, would not be able to predict the demand for a $299 high-end smartphone (similar Galaxy S III costs in the $600 ballpark, just for comparison).
Hopefully, LG will live up to its promise and supplies for Nexus 4 will get better starting in mid-February.
source:
Reddit
,
The Verge