Google Messenger adding SIM card message manager
11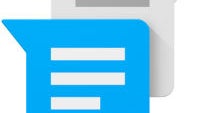 Google Messenger is a solid SMS app and the various rumors have made it seem like Google wants it to be the primary option for SMS messaging on Android, but it's unclear how that will turn out. In the meantime though, Google has been updating the app, and has added a new feature that may not be that useful for too many but could be great for some.
The newest version of Messenger has a new option to allow you to manage messages that you have saved on your SIM card. Of course, there's no way to actually save messages onto a SIM card. The aim of the feature appears to be for those out there who still have SIM cards from old devices and want to access messages saved on the SIM. And, when we say an old device, we mean really old, because the option to save messages onto a SIM hasn't really been necessary since phones had reasonable amounts of internal storage.
If you're in that select group, Messenger will now allow you to see the saved messages on a SIM card and will also allow you to delete those messages. Otherwise, there's not much else to do.