Google Maps will soon work on Windows Phone because of "recent improvements to IE mobile"
26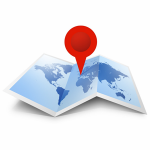 In case you've missed the news from the past day, there has been something of a brouhaha surrounding
Google Maps support on Windows Phone
. But, it looks like the whole ordeal could soon be over. If you want to believe the conspiracy theories, Google has been shamed into changing a biased policy. If you want to believe Google, the change is coming because of "recent improvements to IE mobile".
Google said in a statement on the matter:
In our last test, IE mobile still did not offer a good maps experience with no ability to pan or zoom and perform basic map functionality. As a result, we chose to continue to redirect IE mobile users to Google.com where they could at least make local searches. The Firefox mobile browser did offer a somewhat better user experience and that's why there is no redirect for those users.

Recent improvements to IE mobile and Google Maps now deliver a better experience and we are currently working to remove the redirect. We will continue to test Google Maps compatibility with other mobile browsers to ensure the best possible experience for users.
We tend to believe Google's reasoning, but the one trouble with it is the timing. Google's excuse is sound: IE mobile used to be pretty terrible and just couldn't handle Google Maps' HTML5. That's a perfectly reasonable excuse, because it is true. IE 9 on Windows Phone 7/7.5 did not have good HTML5 support and just couldn't do what Google Maps asked of it.
The trouble is that Windows Phone 8 and IE 10, which is far better with HTML5 support, has been out for a bit over 2 months now, and Google has only just decided to change the redirect policy for IE mobile. Google says that IE mobile "did not offer a good maps experience" in the last test, but doesn't mention whether that last test came after WP8 and IE 10 mobile came to market.
Ultimately, it seems that at the least, this wasn't a malicious blocking of a product. As with most things Google and Windows Phone related, it seems more like a matter of apathy or indifference. The Windows Phone market may be growing, but it isn't big enough for Google to put many resources towards it, and it took a public shaming for Google to take notice.