Google blocking Windows Phone from maps.google.com
99+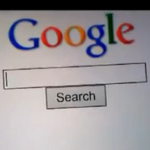 UPDATE:
Has Google blocked Windows Phone users from its maps.google.com site? While it might appear that way, it now seems that Internet Explorer

never did support the site

. But that still begs the question, why? And while no recent changes were made to block Windows Phone users from the Google Maps web site, the latter has worked on WebKit enabled browsers, not Internet Explorer. If no changes were made, and Google has blocked Windows Phone users from using its applications like YouTube, it still could be due to hard feelings between the two companies. So instead of saying that Google blocked Windows Phone from maps.google.com, perhaps the more accurate way to portray what happened is to say that Google is not supporting Windows Phone for its apps.
source:
TheNextWeb
Android
and
iOS
users. Take YouTube. The video streaming site has a native app available for iOS and Android devices while those using Windows Phone must turn to a
third party app like MetroTube
or use the mobile YouTube website.
Google now has ratcheted things up to the next level by blocking Windows Phone 7.8 and Windows Phone 8 users from using the browser on their phone to access
maps.google.com
. Even if your phone is set up in desktop mode, those trying to go to the maps.google.com web site will be redirected to Google's mobile search page. What is weird is that over in the U.K., maps.google.co.uk still works.
As tough as the Microsoft-Google rivalry is, the Apple-Samsung one might be even more venomous. Still, we wonder if Google has shoot itself in the foot by not allowing an entire platform to access its work.
source:
WMPoweruser