Google Maps is getting a massive update on Android and iOS
8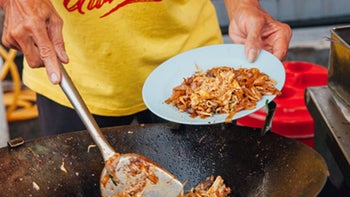 As we told you earlier today
, a new version of Google Maps is rolling out to Android and iOS devices, but now we have more details on what's included in the updated app and a confirmation from Google that everyone will get it in the coming days.
Seven new features have been highlighted by Google as very important for the latest version of Maps. The redesigned Explore tab is now able to give
Google Maps users
recommendations for restaurants, bars, and cafes in an area they want.
Another important addition to the app is the new trending lists from local experts and Google's algorithms, which will allow Maps users to make the best choice when it comes to finding the best food for their tastes.
Android users are getting an improvement that enables them to keep track of their progress against any of the restaurants featured in the trending list.
So if you're on a mission to try the 10 best tacos in your area and you've only tried 5, Google Maps will note that for you so you can get to the tacos pronto.
Explorer tab
on Android devices now surfaces the top events and activities happening in a user's area. The tab will now show photos and descriptions of these activities and will allow users to filter them by categories.
For those who keep the Location History enabled, each restaurant or bar will now feature "
Your match
," a rating that should offer users an idea of how likely is that they will enjoy that place.
The sixth new feature included in the update should make it easier for the app to recommend you places to eat. Basically, the more you tell
Google Maps
what food and drinks you like, the better the recommendations you'll get.
Finally, the new "
For you
" tab is meant to keep you informed about what's happening in your neighborhood. So, whether it's a new restaurant or a hot cafe, you should find all the details about them on this tab. Unfortunately, this specific new feature is available only on Android in the United States, U.K., Canada, Australia, and Japan.
According to Google, the new Maps app is now available for download via App Store and Play Store, but some of the new features may not be available right away.