Google Maps for iOS and Android now offer a new multiple destination feature
8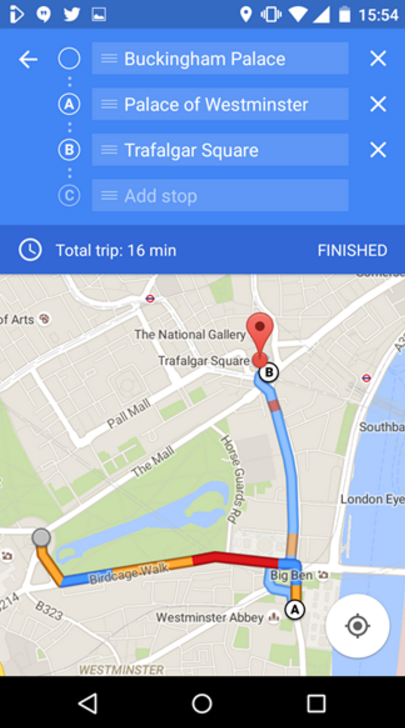 Google Maps for iOS and Android now supports multiple destinations
Google Maps for both iOS and Android has received a new feature that users have been asking for. That would be the ability to set up multiple destinations on a single trip. This is a feature that Google Maps offers its users on the web, and today it has been added to smartphones. It appears to be a server-side update and could take a while for all iOS and Android users to receive it.
Another new feature coming to Google Maps will bring ad-supported search results to users of the app. These ads will show up when certain locations are searched for in the Maps app. Those locations include Coffee Shops, Gas Stations, Restaurants and more. A badge that has the word "ad" on it will alert users to the fact that the search result is a paid ad.
But we digress. The eagerly awaited multiple destination feature works like this. At the bottom of the screen is a "+" key. Click on it when you want to add a destination somewhere in between your starting point and your destination. That seems simple enough for everyone to use.
source:
PCMag
Recommended Stories