Google I/O 2012 scheduled for April 24-25 in San Francisco
6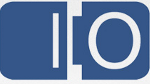 With the
Google-Samsung event
expected to introduce
Ice Cream Sandwich
and the
Google Nexus Prime
tomorrow evening U.S. time, it might seem like overkill to look ahead to Google I/O 2012. But tickets to this year's conference sold out faster than you could say "Super Bowl", so an early warning might be helpful if you plan to attend. The annual event, which covers all things Google, will take place on April 24th-25th 2012 in San Francisco. It should be noted that the 2011 event took place on May 10th-11th, so Google is getting off to an earlier start for next year.
This year, registration cost $450-$550 depending on the dates attended. But don't let the price stop you from going. After all, Google has been known to
pass out free devices
to those who have registered for the event. Back in 2010,
attendees had a choice between the Motorola DROID and the Nexus One
, the two hottest Android handsets at the time. This year,
5,000 Samsung GALAXY Tab 10.1 copies were distributed
to those at the event, some of which ended up for sale on eBay.
Keep your eye open for a
special app for the event
from Google as the software is made available a week or two before the event. Last year,
the app, listed in the Android Market
, offered a schedule of keynote speeches, late changes to the schedule and a map of the venue. A real-time Twitter feed kept users abreast of the outside world's response to announcements made at the conference. With all of this information, you might have a shot at buying one of the hottest tickets in tech before the ducats are all gone.
source: Google