Google Glass will ship to developers "within the next month" and forms the "Glass Collective"
5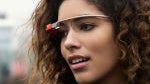 Developers have been waiting quite a long time for the Google Glass Explorer Editions that they pre-ordered. Their pre-orders were taken at Google I/O last year, which happened at the end of June, and now according to TechCrunch, those devs should finally be getting their devices "within the next month". So, if you are one of those who pre-ordered, you better have your $1500 ready.
The news came at Google's event that was held today where it was announced that Google Ventures and two of the biggest technology venture capital firms in the world, Andreessen Horowitz and Kleiner Perkins, were partnering to form the "Glass Collective". The Glass Collective will be an "investment syndicate" between the three organizations to provide funding to hardware and software developers working on Google Glass projects.
While developers who pre-ordered last year should be getting Glass soon, those who entered the
#IfIHadGlass
competition will have to wait. And, of course, no one is getting Glass for free. Both devs and contest winners will have to pay $1500 for Glass, and travel to either New York City, San Francisco, or Los Angeles to pick up their devices.