Google Glass to be ad-free?
19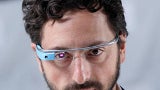 We didn't see it coming, but it looks like Google Glass will not be shamelessly throwing advertisements at us every once in a while. According to the Terms of Service of the Google Glass API, application developers will not be allowed to serve ads to their users.
"
No Ads. You may not serve or include any advertisements in your API Client.
" is what reads one of the points of the Terms of Service for Google Mirror (this is how Google lovingly calls the Glass API). The agreement also mentions that developers do not have the right to use customer data for advertising purposes or sell it to third parties. With that in mind, it appears that the only way devs will be able to monetize their apps will be through the good old purchase model.
When you think about it, disabling all kinds of ads on Google Glass seems like a wise move from Google. After all, the Glass is supposed to be a gadget that's even more personal than our smartphones. We're OK with seeing an ad here or there while playing a game or browsing the web, but we certainly aren't willing to let them ads invade our personal space.
Are you ready for the device that will finally let you watch football while your wife is blissfully deluded that you're actually listening to her? We sure are!
via:
AndroidAuthority