Google Glass censors bad language, can already be controlled with a wink
13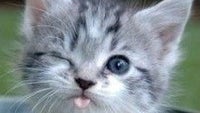 In fact, it is being reported that Google Glass will censor bad words when entering text using the speech-to-text method, and there doesn't seem to be a way of turning the restriction off. So for example if you're trying to send a text message containing inappropriate verbiage, the swear words will be modified automatically by the software. Not that a filter like that is necessarily a bad thing. After all, it would prevent you from cursing by accident in case the speech-to-text engine happen to misinterpret your input. But it would probably have a hard time recognizing, ahem, totally appropriate names, such as "Mike Oxlong" and the likes.
In other news related to Google Glass, it is now possible to control the device with the blink of an eye, much like
that piece of code
suggested that doing so will be possible. But you'll need an app for that – the Winky app that developer Mike DiGiovanni made and released for other Google Glass owners to try. A longer wink is required to trigger the command, presumably to prevent the camera from taking a photo unintentionally. In case you're adventurous enough to own a Google Glass, take a look at Mike's Google+ page to learn more about Winky.
Recommended Stories