Google introduces Discover to replace Google Feed, and makes some improvements to Search
1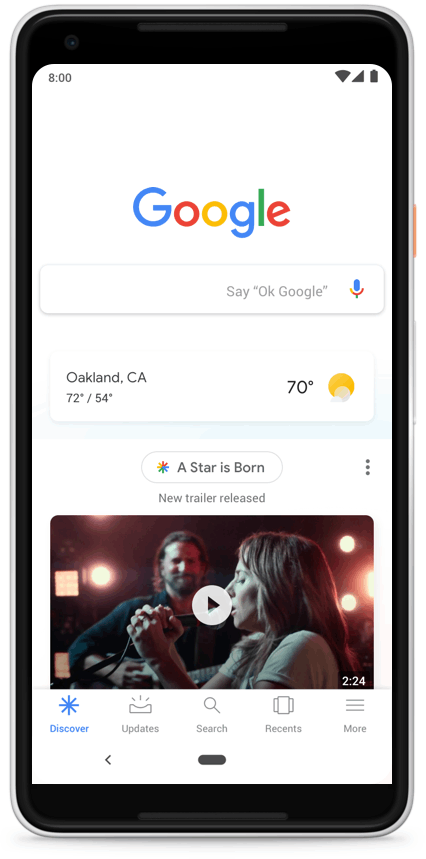 Last week, we told you that strings of code discovered in the Google app
pointed to a new name, "Discover," for the Google Feed
. And today, Google made it official. Discover will feature new topic headers. If you find a particular topic interesting, you can read more about it. The Discover icon, which looks like a rainbow asterisk, will appear next to each topic and will also show up on searches. Tapping the "Follow" bar means that the topic will start showing up more on Discover.
Evergreen content will show up more often. This is content that has appeared on the internet before, but is new to you. For example, if you're planning your next vacation, Discover might show an article about the ten most fun things to do when you arrive at your destination. This article could be a few months old, but is relevant to your trip. And with the Topic Layer in the Knowledge Graph, Discover can figure out what your expertise is on a given subject, and will show you relevant content. For example, are you just starting to play guitar and need to learn how to play chords? Or do you know all of your scales and advanced techniques and just need to brush up on two-hand tapping.
If you want to see more or less cards on a certain subject, tap on the control icon (see GIF below) to customize Discover. And you'll be happy to know that Discover is coming to Google.com on all mobile phones. This is part of Google's new initiative, which is to improve Google Search. To do this, Google is talking about focusing on the user and providing him/her with the "most relevant, highest quality information as quickly as possible." That sounds exactly what everyone wants out of a search engine.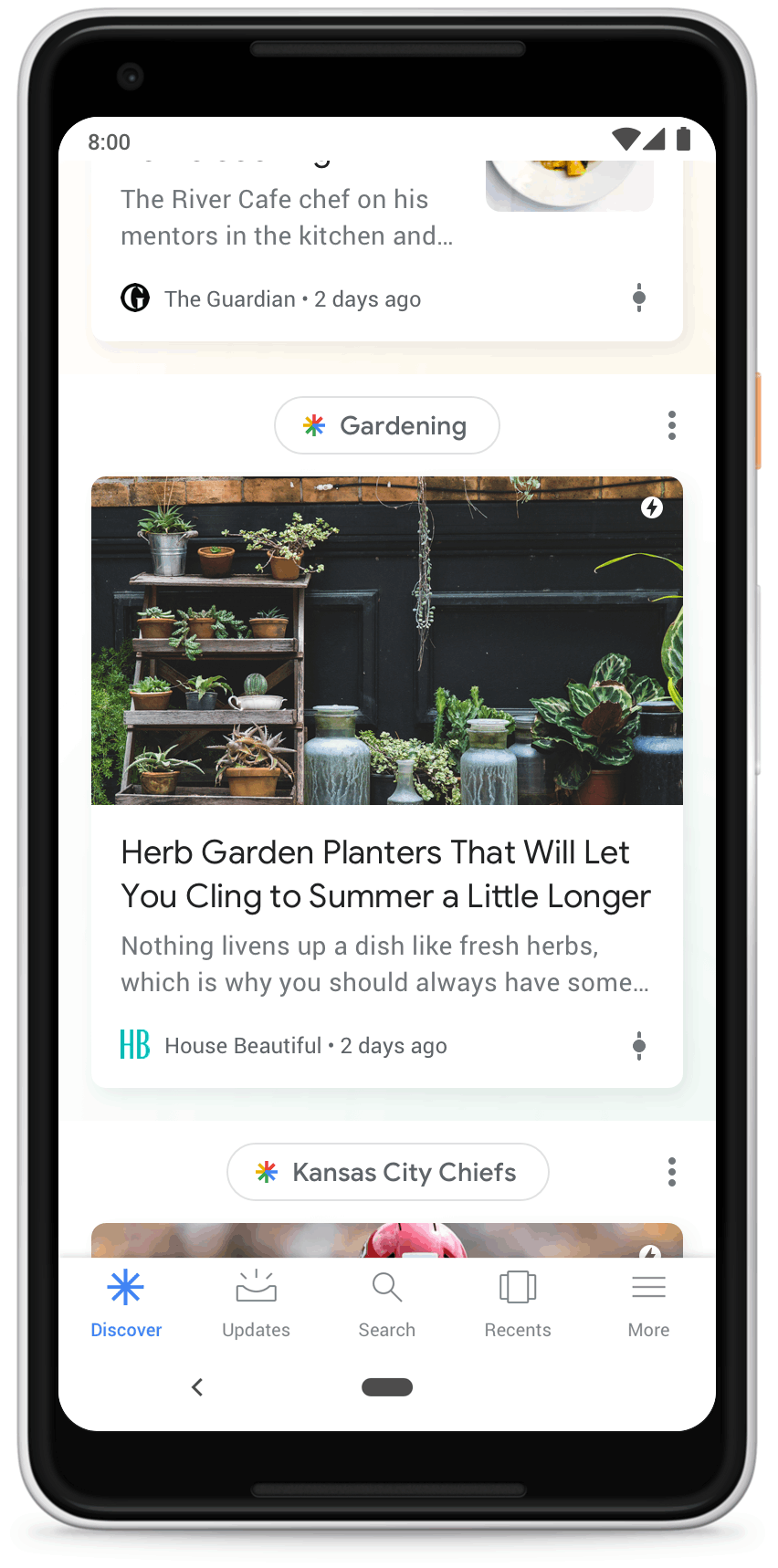 Google says that it goes through billions of search requests a day, and 15% of these queries are new to the company on a daily basis. To "solve all the queries we've seen yesterday, but also all the ones we can't anticipate for tomorrow," the company says that it must use algorithms to help Search help you. Google says that it continues to work on making the search experience better. Last year, it tested over 200,000 "experiments," making more than 2,400 changes to improve Google Search.
Some new features include activity cards that show you where you last left off when searching for a particular topic. Collections allows you to keep track of content you've seen so that you can quickly and easily return to it at another time. In other words, Google Search is now focused on your journey instead of just supplying you with answers. And even if you don't have a specific query in mind, the search engine will still give you information that is relevant to you. Google is also committed to adding more visual content to Search, helping you to quickly find the information you need.

It's good to know that Google isn't resting on its laurels, especially when it comes to Search. According to Google VP Ben Gomes, "Providing greater access to information is fundamental to what we do, and there are always more ways we can help people access the information they need. That's what pushes us forward to continue to make Search better for our users. And that's why our work here is never done."
source: Google