Google Editions to debut by the end of the year
2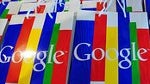 Google Editions
, a Google online bookstore targeting a revolution in the e-book world, is set to debut by the end of the year in the US and in early 2011 in the rest of the world. With the introduction of tablets and the rising popularity of e-readers, the e-book business is now worth $1 billion and a lot of analysts speculate that Google Editions may dramatically increase this number.
Google is going to play on its strengths to make Google Editions a leader in the e-book market - first, with its internet presence and, second, with an open system that allows you to buy books from hundreds of book retailers and read them anywhere, on almost any device. As
Dominique Raccah
, publisher and owner of
Sourcebooks Inc
., says on the matter:
"Google is going to turn every Internet space that talks about a book into a place where you can buy that book."
Google seems to be a company on a mission and Google Editions is just the first step towards a much more ambitious goal - to scan the 150 million books in the world and make them available on Google Search. According to Google executives, that's 10% done now. As for Google Editions, it has the obvious advantage of being a software, i.e. you won't need some special dedicated reader to use it. Furthermore, it's set to debut with millions of free titles, although the prices of the paid books are going to be similar to the prices at Barnes & Noble for example.
source:
WSJ