Latest Google Chrome version for Android has two great improvements
3
The Google Chrome browser for Android is getting an update to version 75 (75.0.3770.67), which includes a password manager. The latter, according to Google, will help create "strong and unique" passwords and allow you to look up stored ones. For example, you can see a stored password on a website by tapping on its password field. A key icon symbol will appear and tapping on that key will reveal the password you saved for that site.
If you never created a password on a particular site, tapping on the password field will bring up a box that says "Suggest strong password." Click on the box and you will be given a strong and unique password that will be saved inside the Chrome browser.
Version 75 comes with a new dark theme setting. Open the browser and tap the three dot overflow menu in the upper right corner of the screen. Then click on
Settings
>
Themes
and you will have three options. You can select the default setting, which switches Chrome to Dark theme when your phone's battery saver is on. Or, you can keep the browser in Light theme regardless of the battery saver setting. And lastly, you can choose to have Chrome appear in Dark theme all of the time. This is easier on the eyes, especially at night since the usual dark text on a bright white background is reversed to white text on a dark background. Besides saving your eyes, dark theme also saves some battery life on handsets with OLED displays. This is because the color black is created on an OLED screen by turning the appropriate pixels off, thus reducing the demand for power from the battery. You might recall that in version 74,
setting a dark theme for Chrome required you to enable a flag
.
If you want to see which version of Chrome you are running, open the Chrome app and tap on the three-dot overflow menu in the upper right-hand corner. Tap on
Settings
>
About Chrome
and that information will appear. If you don't have version 75, you can see if the update has hit your phone. Open the Google Play Store and click on the hamburger menu on the left side of the search field. Tap on My apps & games and look to see if there is an update for Chrome. If so, tap the box marked "Update."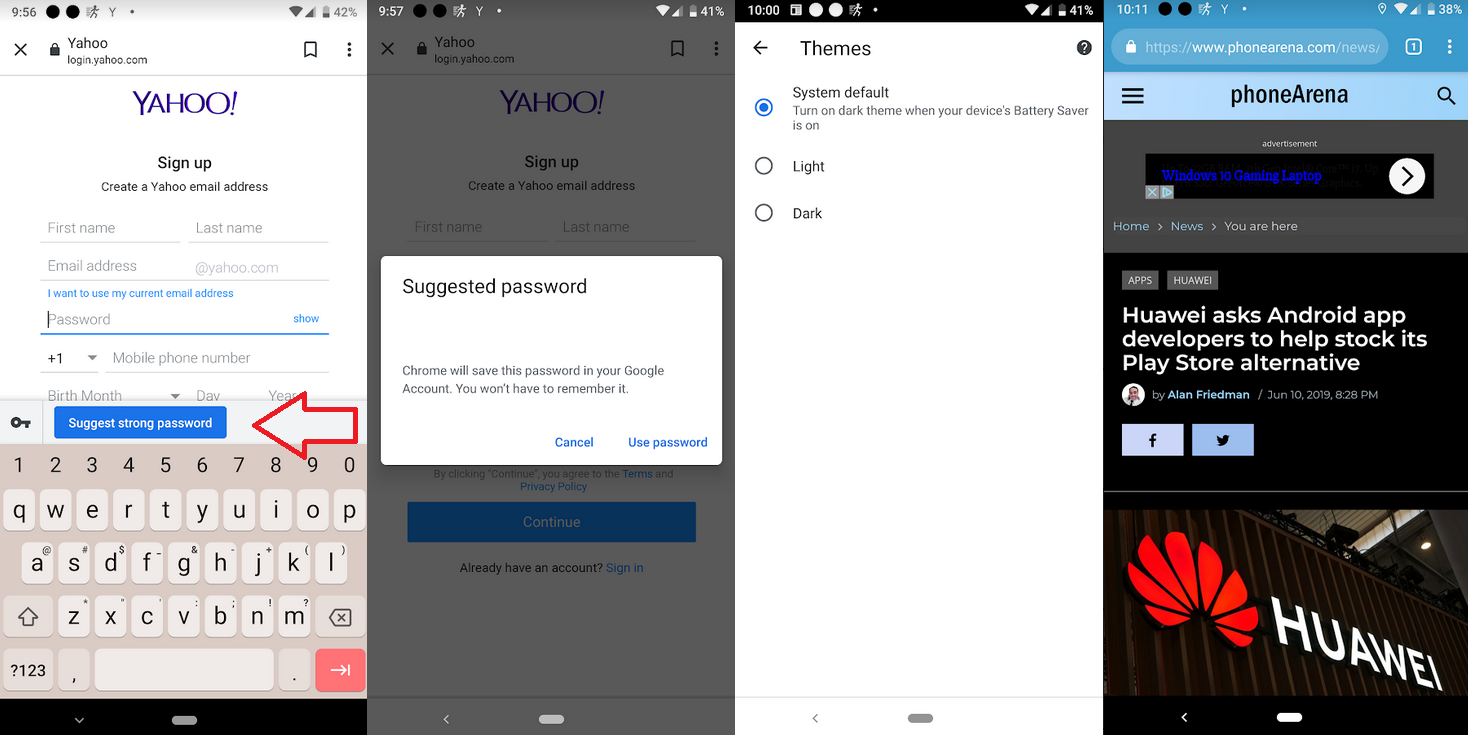 Update to Chrome 75 for Android includes a password generator and settings for dark theme