Google CFO also thinks Chrome OS is a "better mousetrap" for the PC market than Android
13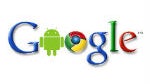 We just heard that the Google CFO and Senior Vice President Patrick Pichette wasn't all that impressed by what
Motorola
has in the pipeline, and it turns out that Pichette is much more bullish on Chrome OS than on Motorola. Maybe it's just some marketing speak to go along with the launch of the Chromebook Pixel, but Pichette thinks that Chrome OS is a "better mousetrap" for the PC market than Android.
During the same Morgan Stanley conference where Pichette talked about Motorola, he said that he hopes Chrome OS will become in the PC world what Android has in mobile. On the topic, he said, "There is a better mousetrap, it's been invented and it's called Chrome OS." Pichette then went on to give the usual marketing points for Chrome OS about security, automatic updates, and the power of Google Apps.
Interestingly though, Pichette didn't seem to hit one of the points we've expected to hear from Google:
if you're in the market to buy Google Drive storage, Chromebooks are an even better deal than you'd expect
. For example, the $249 Samsung Chromebook gets you 100GB of Drive storage for 2 years, which is a $120 value, and the
Pixel
gives you 1TB of storage for 3 years, which would normally cost $1800, which is quite a bit more than the $1300 that gets you the storage and the hardware.
Of course, if you're not in the market for the storage, it's a lot easier to see the limitations of the browser-in-a-box idea, especially if you're one of the minority users that need more power than a Chromebook provides.