Google Assistant's personal overview page appears for some users
1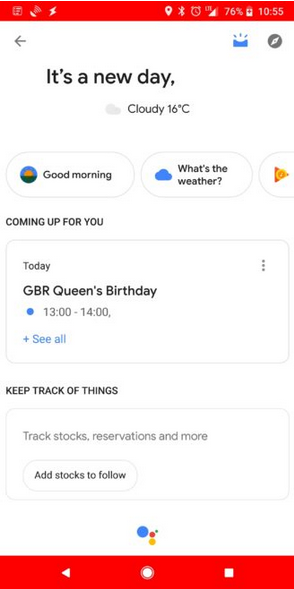 Some Google Assistant users have received the new personal overview page
Several apps have changed their UI or have tweaked their algorithms in order to present to you the information, messages, or news that it believes you want to see first. Google Assistant is joining this group with a new personal overview page for users. Introduced at Google I/O last month, this page consolidates everything that Google thinks that you want to see right away, and shows it to you using a feed-like interface.
The updated Google Assistant will have two new icons at the top right of the screen when you open the Assistant app. One is a compass and the other is an inbox. Tapping the compass takes you to the Explore section, which is the same result you get now by tapping on the drawer icon. Click the compass, and you are taken to the personal overview page.
The overview page shows you the time of day, your name, location and current weather. It also reminds you of upcoming appointments from your calendar, and shows you the latest prices for the stocks you're tracking, any plane reservations, purchases and more. You'll also see actions to try with Google Assistant, and any list of tasks you need to do that was created with a third party app like Keep.
At Google I/O, it was announced that this feature would rollout starting this summer. Summer starts today, and it appears that some Google Assistant users have started to receive it.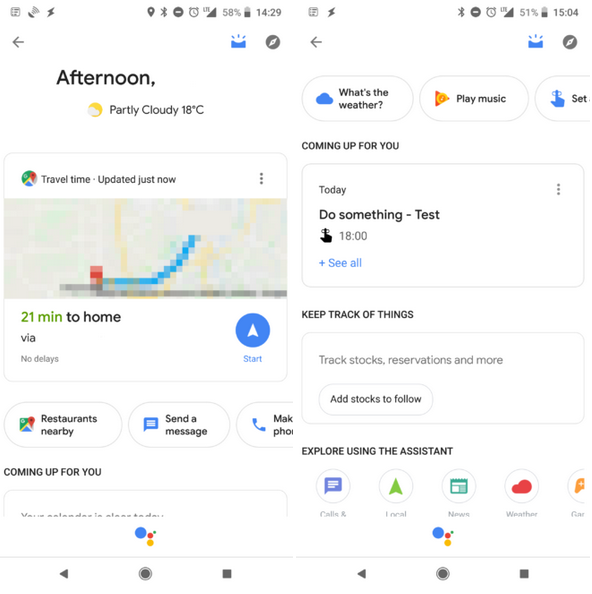 Two more screenshots showing the new feature