Android 10 Q will make (some) software updates come way faster
2
Android 10 Q will be bringing a ton of new features later this year, but if you happen to be one of those people who're constantly checking their System Updates menu, just in case that long overdue update has finally arrived, one particular new feature might be of great interest to you.
Google has always had a difficult time making sure that software updates reach consumers on time. This has been a puzzle the company has been struggling with for quite a while, and it's slowly been making... some amount of progress, thanks to initiatives like Android 8 Oreo's Project Treble, or decoupling some system apps from the OS and updating them straight from the Play Store.

Now, with the upcoming Android 10 Q (final name is yet to be revealed), Google is taking things one step further by taking direct control over updating three crucial system components. These components are Compatibility, Security and Privacy, and they will be updated through the Play Store, just like regular apps. Security update were already getting special treatment, with manufacturers having to release them each month, but now the Android maker is looking to streamline the procedure by making it better, faster and more convenient.
This change might seem relatively small in its impact, due to the nature of the components, but at the same time it's actually quite significant. Through what Google says was a "huge technical challenge", the company has managed to separate these parts of the OS from the rest, and for the first time gain full control over when and how they are going to be updated.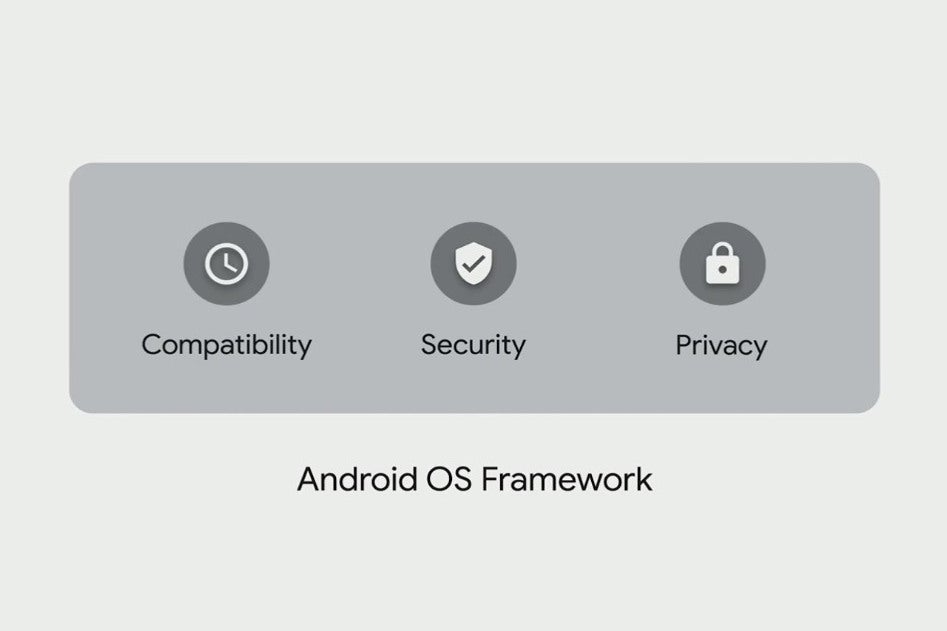 For the first time, Google will be able to push software updates directly to devices (running Android 10 Q), similarly to how Apple directly submits iOS updates to iPhones – no more waiting for device manufacturers or carriers to tinker, test, and evaluate the software.
This surely is exciting news for Android, but it's key to remember the scope of this improvement: Compatibility, Security and Privacy. Google won't be able to push big updates with new features or user experience tweaks – these things will remain under the joint control of Google, device manufacturers and carriers, so they'll still be coming at a relatively slow pace (compared to similar iPhone updates).
For weary Android phone users who've gotten used to grand delays between feature announcement and said feature actually becoming reality on their own devices, this change represents at least a small win.