Goodbye Mr. Shakycam: Microsoft Research shows off "hyperlapse video," amazing smooth timelapse
14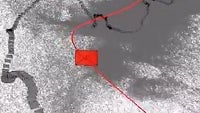 If there are two things we cannot stand in the mobile tech space it is Mr. Blurrycam, the leaker guy who does not know how to take a picture with any apparent clarity, or focus. Then there is Mr. Shakycam, the guy who loses motor function while taking a video.
In some cases, Shakycam-guy can't help it. If the phone or GoPro is mounted to a bicycle or something, there are genuine limits to optical image stabilization, and not everyone can afford a gyro-stabilized kit.
Microsoft Research has been working on an algorithm which allows for converting first-person videos into what it calls
hyperlapse
videos, time-lapse without the shakiness. The result is really nice, and we don't mind saying that this would be a great addition to the Microsoft Mobile line of Windows Phones.
Below is a technical overview of how the original video stream is sampled. Following the technical explanation is a more practical result of before-and-after. It is more than just picking every tenth-frame and patching things together, the methodology is remarkable.
The consumer applications for something like hyperlapse are easy to appreciate. If you want to know more about the methodology, and the advanced math that made it all possible, technical and supplemental papers can be found via the source link.
source:
Microsoft Research
via
The Next Web