Good news for RIM: Judge overturns $147.2 million patent infringement ruling
10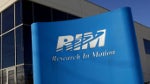 "We appreciate the Judge's careful consideration of this case. RIM did not infringe on Mformation's patent and we are pleased with this victory. The purpose of the patent system is to encourage innovation, but the system is still too often exploited in pursuit of other goals. Many policy makers have already recognized the need to address this problem and we call on others to join them as this case clearly highlights the significant need for continuing policy reform to help reduce the amount of resources wasted on unwarranted patent litigation."-

Steve Zipperstein

, RIM's Chief Legal Officer
Good news has been hard to come by for RIM these days, but now the Canadian based handset manufacturer might be in for a run of good luck after a California judge saved the company $147.2 million. The judge overturned a previous verdict against RIM for infringing on patents belonging to Mformation which
included a penalty of $147.2 million
.
The California judge reviewed the evidence and decided to reverse the original verdict which forced RIM to pay
$8 in royalty
for every BlackBerry device that connects to its Enterprise Server software. The original wireless patent case dates all the way back to 2008. RIM said that it's motion for judgment as a matter of law (JMOL) was granted as the judge felt that the guilty verdict was not supported by the evidence.
After listening to some motions filed by Mformation and RIM, the judge decided that RIM did not infringe on Mformation's patents and vacated the entire $147.2 million judgment. Good news for RIM in a year that has seen nothing but heartache for the beleaguered company. So how will RIM celebrate? Party at Thorsten Heins' house, BYOB (Bring your own BlackBerry). Just kidding.
source:
TheNextWeb
via
IntoMobile
Recommended Stories