RIM fined $147.2 million over 2008 patent case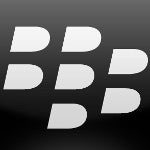 An attorney for Mformation Technology said on Friday that
RIM has to pay the company $147.2 million
after a Jury ruled that the Canadian based manufacturer had to pay $8 for each device connected to BlackBerry enterprise server software. The original court case dates back to 2008 when Mformation sued RIM for infringing on a patent relating to
a process that remotely manages a wireless device over a wireless
network. Mformation's web site says the company helps others manage smartphone inventory and also helps mobile operators like Sprint and AT&T by doing remote fixes and upgrades on devices.
"Research In Motion has worked hard to develop its leading-edge BlackBerry technology."-

Crystal Roberts

, RIM spokesperson
RIM argued unsuccessfully that Mformation's patent was invalid because the processes it covers were in effect at the time of its application. The Jury took four days to deliberate.
Amar Thakur
, an attorney for Mformation, said that the
verdict covers only U.S. sales of BlackBerry devices sold at the time of the trial
and does not include future or foreign sales.
Crystal Roberts
, A RIM spokesperson, said that the company has some legal motions pending that could overturn the verdict.
The verdict comes at a bad time for RIM, which
recently reported its first operating loss in eight years
. With a stock price that has been sliced by 70% in the last year, the company is
counting on the launch of its new BlackBerry 10 OS powered handsets
to turn the company around.
source:
Reuters