GooPhone is at it again with the world's first tri-SIM smartphone
13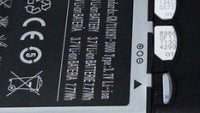 To one degree, it seems like an easy thing to pick fun of a company like GooPhone, known for making
cheap knock-off clones of established flagship devices
. It is an easy target to hit for sure, but at the same time, the price point of some of these gadgets can make one pause for a second or two (seriously).
Last month we dug up a list of quad-core smartphones that can be had for

only $100 SIM-free
.
They may not be packing Snapdragon CPUs or featuring all the lastest S-app functionality from Samsung, but they can be had on the cheap,
really cheap.
GooPhone actually made a
compelling clone to the iPad mini with the GooPad mini
, which cost only $99 running Android Jelly Bean out of the box (which was a big deal last October). We do not know how much, if any, of that gear ever actually makes it to the US or Europe, but one type of device that does find a reasonably wide range of popularity is the dual-SIM device.
There are plenty of reasons why dual-SIM devices are popular, take advantage of better rate plans in different countries, even different times of day to use one service or another.
What better than a

tri-SIM phone

to widen your repertoire of options?
The GooPhone X1+ is the world's first tri-SIM device. It is running some version of Android and hardware-wise it looks to be a close knock-off of the Samsung Galaxy S III. Aside from that, we can see from the pictures that the GooPhone X1+ can also support a microSD card. We do not have any other specifications, but we are pretty certain it is using easy (cheap) to produce components to keep the price ultra-attractive.
via:
TechKitty