Go with the FLOW: Samsung demos its own take on Apple's Continuity, tying up its device ecosystem
18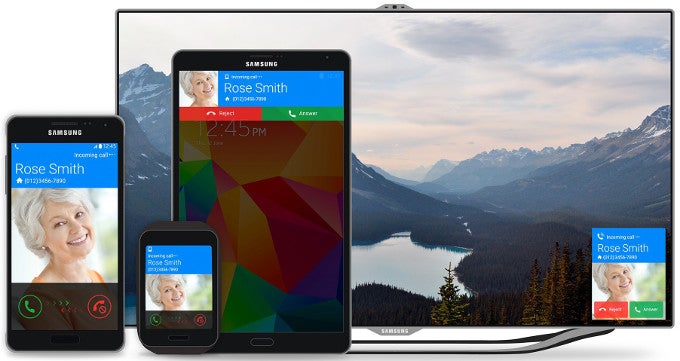 Apple's
Continuity
is one of the most underrated awesome features that is characteristic for the ecosystem as a whole. It allows you to pick up right where you left off, regardless of the Apple device you are using at the moment, and regardless of what you were doing - working on an office presentation, sending a text, or simply watching video. Microsoft is supposed to introduce a similar cohesion between phones, tablets and computers with its
Windows 10
operating system, but not until next year.
Samsung Flow supports deferring activities for just such occasions – allowing you to move activities across time as well as devices.
Enter Samsung, which just announced an invitation beta of FLOW - its own system for uninterrupted work or play, regardless of whether you are switching from a Samsung phone to its tablets, computers or even TVs and wearables like the
Gear
smartwatch line. Based on three pillar features - Transfer, Defer and Notify - the Flow service got outed as a pre-release, invitation-only developer access formula by Samsung Research.
Transfer is when you start something on one Samsung device, and continue on another - start editing a document on your phone, then pick it up on your computer, watch video on the tablet, then transfer it to the TV, or commence route navigation on your handset, then finish it up on your watch, and so on. The function will be available as simply another sharing option in the interface menu.
Defer consists of saving something for a future action on another gear, like booking a link to access it later from elsewhere. Finally, Notify is a comprehensive system for getting actionable notifications across the Samsung device ecosystem, like getting a text while watching TV, and seeing the notification on the biggest screen in the house, and so on. Check Samsung FLOW in action in the video below, and tell us what you think about it.