Girl Develop It offering scholarships to Dev Bootcamp, prospective female developers apply
2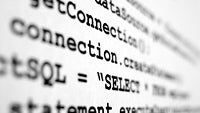 If you use any type of technological gadget today, you can thank a developer. If you use any type of app on any type of said gadget, you can thank a developer.
The
titans of tech have been making a pretty visible push
to encourage people of all ages to learn how to code. There are a number of schools that have established themselves as centers for getting people ready to embark on careers as coders as well.
These schools are not inexpensive, but they are self-sustaining without government aid, and with little acceptance of tuition-reimbursement programs. The reason is because there are literally hundreds of thousands of jobs around the world that need this type of skill set.
Still, $10,000-$14,000 for a program that lasts for only 8-12 weeks is a tall financial order for some people. Dev Bootcamp is providing $2,500 scholarships courtesy of Girl Develop It to 10 women that want to attend classes in New York, San Francisco, or Chicago. Dev Bootcamp also has a scholarship available from Levo League which is also worth $2,500. Those scholarships will go a long way to offsetting Dev Bootcamp's $12,200 tuition.
According to Dev Bootcamp director Lloyd Nimetz, "Women are wildly underrepresented in the software engineering industry and as 'learning to code' goes mainstream the world will be considerably worse off without adequate female representation." Girl Develop It is a non-profit organization which seeks to advance women in the field of software development through mentorship and hands-on instruction.
So, go for it! We need you to keep creating the latest and greatest platforms and applications for our smartphones and tablets.
source:
Fast Company