Gingerbread now on more than half of Android devices
18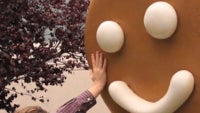 Android Froyo was dethroned as the most popular Android version
recently and Gingerbread-running handsets became more and more popular. They now account for more than a half of all Androids out there. Gingerbread versions from 2.3.3 and higher are the most common ones and this is good news for those fearing fragmentation on Android.
Froyo now accounts for just above a third of all Android devices, and the third most popular version is Android 2.1 Eclair with 9.6% but on the way out.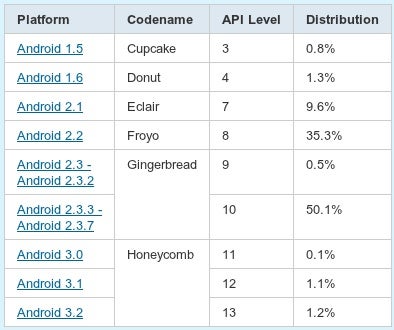 Donut and Cupcakce by now are almost extinct with shares of 1.3% and 0.8%, but as rare as they are, they are still comparable to the tiny share of
Honeycomb tablets
which stood at a mere 2.4% of all devices running on Google's platform. All pre-Eclair versions combined, including Honeycomb, make up less than 5% of all Androids.
The stats released by Google every two weeks are based on devices accessing the Android Market throughout that period.