Getting skin irritation from your Apple Watch? Apple says you might be wearing it wrong
56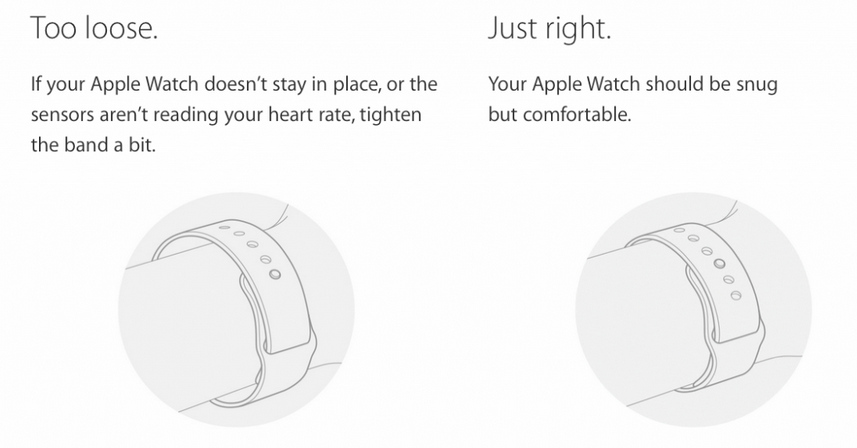 If wearing the Apple Watch irritates your skin, Apple says you might be wearing it wrong
It appears that some Apple Watch users are experiencing a skin irritation from wearing their new smartwatch. Rashes and ugly looking red welts have appeared on the wrists of those who are allergic to the materials that are being used to produce the watch and bands. One Apple Watch owner who had an allergic reaction on his wrist after wearing the device called Apple. The tech titan spent about 20 minutes on the phone getting medical history voluntarily, for research purposes.
Apple says that every metal that touches your skin goes through tests. In addition, the company consults with board-certified dermatologists. Even so, some people are sensitive to the materials employed by Apple. "
If you have a problem with nickel, the material is used on the Apple Watch, the space gray Apple Watch Sport, the stainless steel portions of some Apple Watch bands, and the magnets in the watch and bands
." The amount of nickel used by Apple is reportedly not enough to cause problems, but those very sensitive to the material should say clear of the above-mentioned products.
Similarly, if you have trouble with the adhesive used on Band Aids, you might want to stay away from the Apple Watch case, the Milanese Loop, the Modern Buckle, and the Leather Loop. All of these contain small amounts of methacrylates, which is the same material used on bandages. Apple says that any part of the Apple Watch or its bands that contain methacrylates do not touch the user's skin. Still, if you are sensitive to the material, your best bet is to stay away from it.
Similar to Steve Jobs' comments that
Apple iPhone 4
owners were holding their phone wrong, the company says that some Apple Watch users are wearing the timepiece incorrectly. Apple says that if you have the band too tight, it can cause irritation, and if you wear the band too loosely it can cause rubbing. Apple says that you need to have the band tightened just right. If you're not Goldilocks, this means that it should be snug, but comfortable.
Apple says that if you are experiencing irritation from wearing your Apple Watch, you should consult your physician before putting it back on your wrist.
Thanks for the tip, Suzanne!
source:
Apple
via
iClarified