Get three months of Spotify premium for less than a buck
22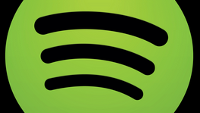 If the only thing keeping you from becoming a Spotify premium member is the $9.99 a month charge, we have some good news for you this morning. Spotify is offering three months of its premium service for just 99 cents. Normally, that would cost you $29.97. Spotify is offering this promotion through the end of this year. Once the ball drops in Times Square, you're SOL.
Spotify premium allows you to listen to ad-free music. And since it allows you to listen while off-line, you can be inside a lead-lined elevator that Superman can't see through, or inside a NYC subway car and still listen to your music. The service allows you to search for any song, and the tunes supposedly sound 3 times better than when you hear them on the ad-supported version of Spotify.
The vast majority of Spotify subscribers use the free ad-supported tier, and the music streamer is hoping that it can get a number of them to migrate to the paid version. There was talk earlier this year about Spotify eliminating the free tier and replacing it with a three-month free trial like Apple Music offers, but so far there hasn't been any more talk about Spotify making such a change.
source:
Spotify
via
Crackberry