Get the 4.3 Jelly Bean experience on any Android phone without root (video)
9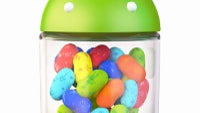 Now here's a nice compilation of steps you can do to get the closest possible experience to the latest
Android 4.3 Jelly Bean
without having to root your phone, install custom ROMs and other assorted geekery you can't be bothered with.
Of course, this is not going to bring the speed and performance improvements under the hood, but the Apex launcher is plenty fast already, and you will at least get acquainted with the latest Android version while waiting for the official update from your carrier or manufacturer.
Use the download links below, and follow the easy video guide that the folks from VidxHD have created to illustrate them, if you are interested in pimping your Android the 4.3 way.